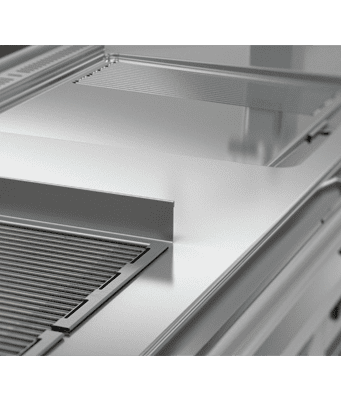 Unique Cooking Top:
AS YOU LIKE IT!
Zanussi Professional presents the EVO700&900 Unique Block!
STURDINESS The utmost reliability in withstanding pressure, force, or stress during peak hours in any kitchen environment is guaranteed by the Unique top design of the EVO700&900.
CLEANABILITY & HYGIENE Cleaning operations are even simpler thanks to the pressed worktop with smooth rounded corners, together with the Unique top, assuring the maximum hygiene.
CUSTOMIZATION Make your own Unique cooking block! Choose among the wide selection of electric cooking functions available and among the various options.
Dowload the brochure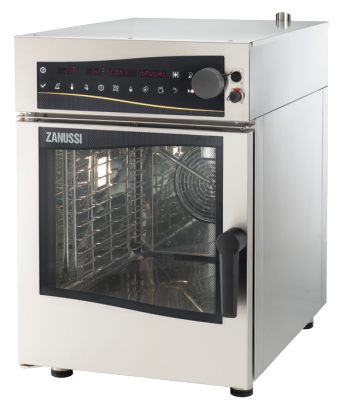 EAZY: the compact oven!
EAZY oven, measured to the size of your business: if space is an issue, EAZY oven will help you!
Eazy oven is ideal both in a small kitchen and in a large one, when small quantities are needed.
Small portions at any time.
Ideal for side dishes, steam cooking, bakery, holding and small portions. The Eazy Zanussi Professional ovens combine the features of convection cooking with the support of humidity in the chamber.
Differentiated cycles for different kinds of cooking 99 storable recipes. USB connection and data management.
find out more