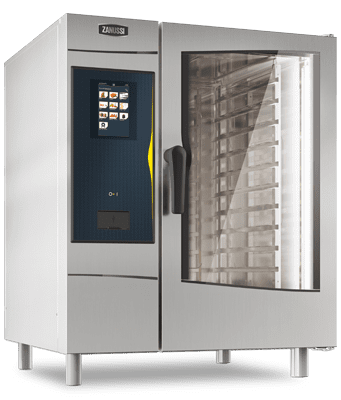 A NEW STAR IN THE KITCHEN

MAGISTAR COMBI
A LIFE'S CHOICE
MORE SAVINGS Cleaning costs reduced thanks to fast and powerful automatic washing, which also includes the automatic descaling of the boiler.
MORE INTUITIVE The new touch interface is even easier and more intuitive to use: it guides you with tips in more than 30 languages.
MORE LOGIC Choose your preparations and Magistar Combi will show you the best cooking sequence to save time and energy.
…and much more!
find out more