From the shop to the restaurant
KM90 is an open door to Emilia. At the Fidenza motorway exit, you can have a leisure break just eating good food or having meetings.
Here you find only the best: an excellent artisanal coffee, a sandwich with culatello (typical regional ham), vegetables from the garden, salami, cheeses, Emilian cuisine, known all over the world and local specialties produced by the greatest food artisans.
People from Emilia, extraordinary women and men, love this land and know how to get the best out of it, respecting it. Among these, there are the best artisans and producers in the area who shared their dream: design, project and implement KM90
Zanussi Professional, a pioneer brand in the world of professional kitchens and the symbol of Made in Italy, could not miss in a place where quality and Italian style are the main subjects.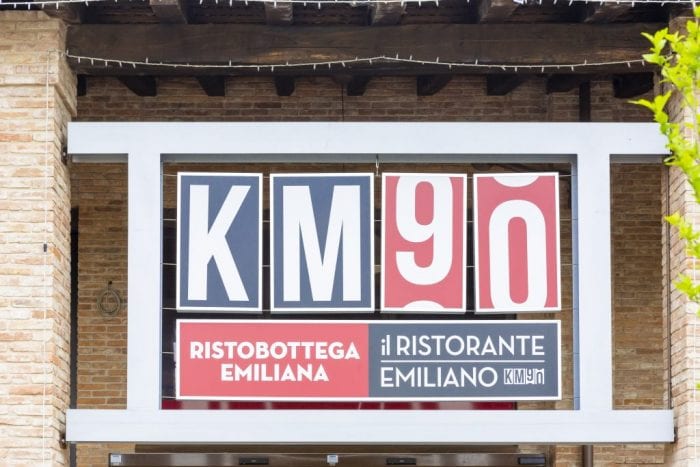 On the restaurant ground floor, there are the cafeteria area and the shop, while on the first floor an open kitchen, supplied by the agency Padana Impianti.
In the kitchen, the main subject is the EasySteamPlus oven, with its touch screen, guaranteeing perfect cooking results thanks to the 6 sensor reading points probe, to measure the core temperature for the utmost precision and the Lambda probe, responsible for humidity control.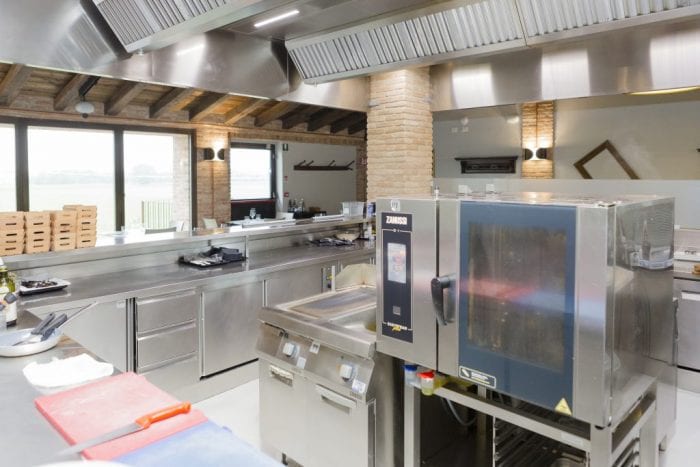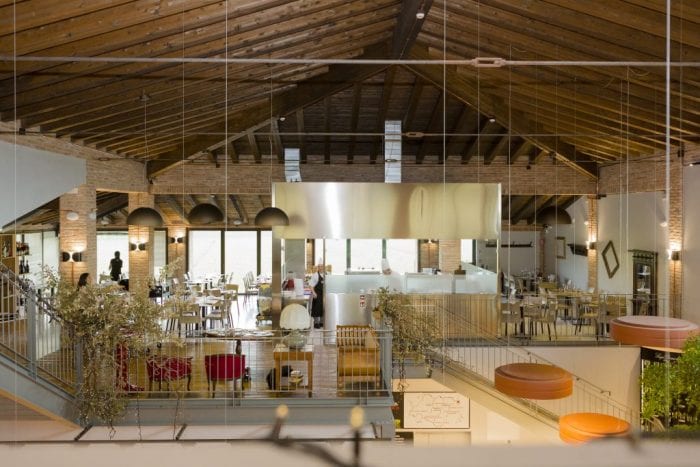 Fidenza, Casello A1
(200 mt far from Outlet Fidenza Village)
Via Rita Levi Montalcini, 280/A
43036 Fidenza (PARMA)