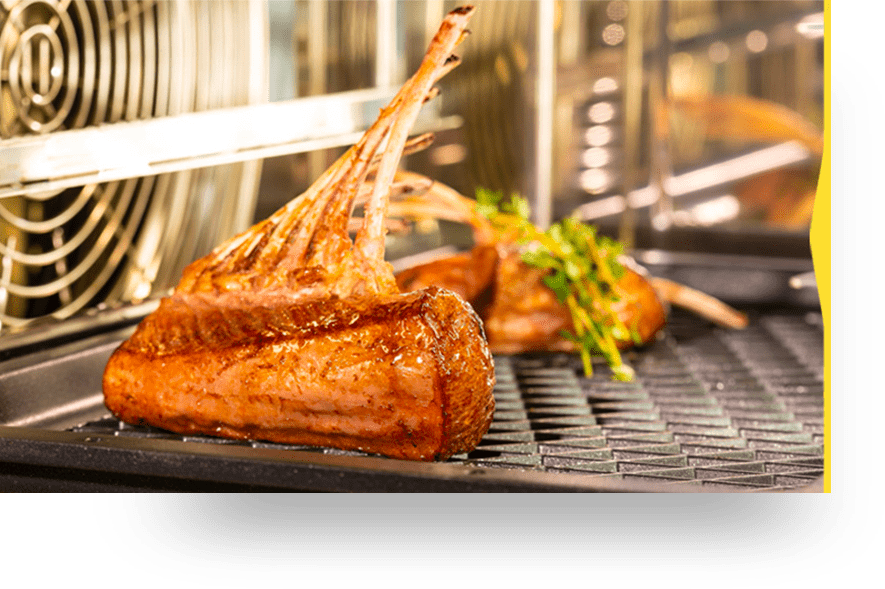 THE OVEN FOR N.1
MAGISTAR COMBI, A LIFE'S CHOICE

Magistar Combi is the team leader in the kitchen, the assistant any chef would like to have: calm, reliable and experienced in cooking systems, like few others.
CONNECTIVITY &
MATCH FUNCTION Monitor your oven in real time from any smart device or computer thanks to Zanussi connectivity services.
The data helps you to optimize your production flow and reduce maintenance costs, ensuring that your business runs in line with food safety requirements.
Thanks to the new Match function, you can not only cook&chill but also prove&bake or thaw&cook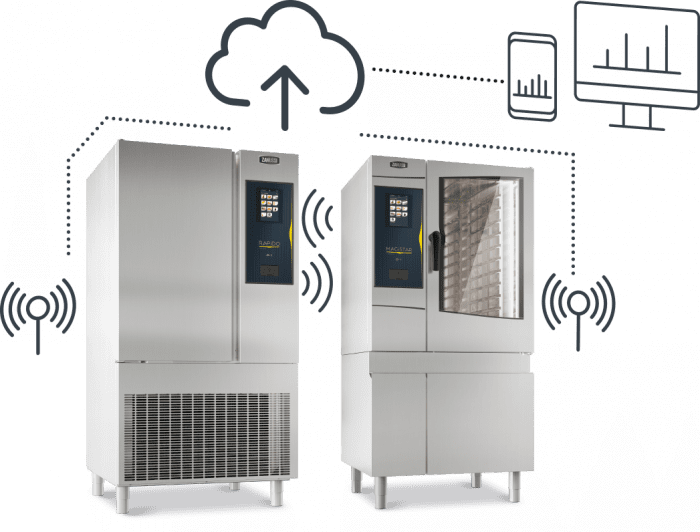 NOT ONLY A HEART, BUT ALSO A BRAIN
HEART OF STEEL The cooking chamber, the true heart of Magistar Combi, has been designed to ensure robustness and performance over time.
Watch the video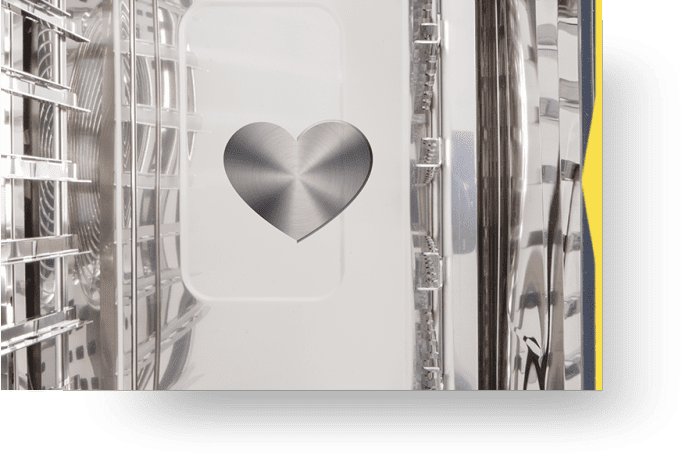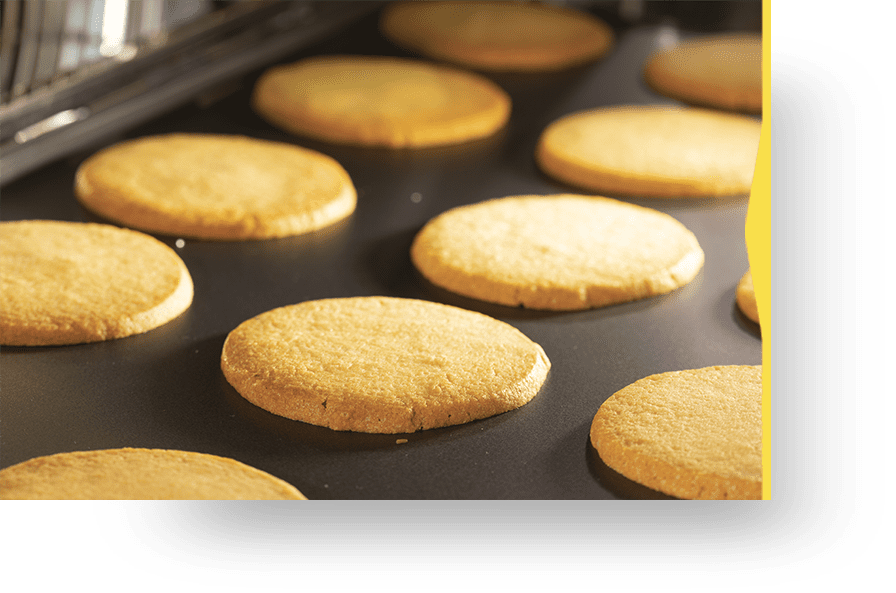 COOKING UNIFORMITY
The design of the cooking chamber and of the reverse rotation fan ensures maximum cooking uniformity, for truly enviable results.
SPECIAL FUNCTIONS Magistar Combi gives you 11 new opportunities to easily and perfectly expand your offer in the kitchen: the new Special Cycles.
Low Temperature Cooking
EcoDelta Cooking
Regeneration
Static Combi
Proving
Sous-vide cooking
Advanced Food Safe Control
Food Safe Control
Dehydration cycles
Fresh pasta pasteurization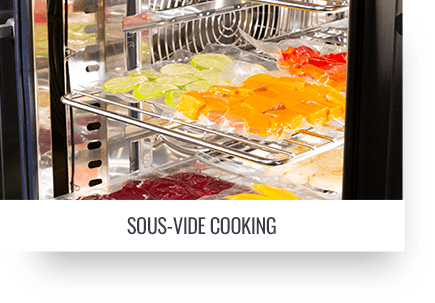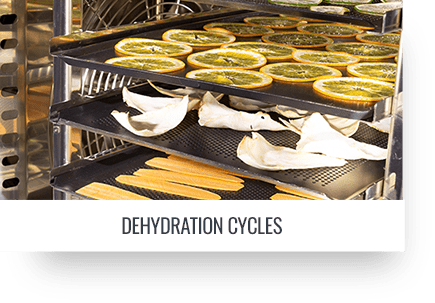 DEHYDRATING FRUIT, VEGETABLES, MEAT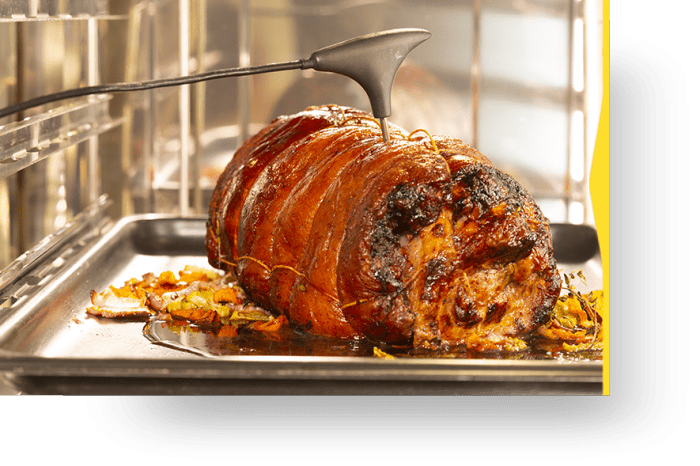 SIMPLY REVOLUTIONARY
LOW TEMPERATURE, LOW COSTS Low temperature cooking (LTC) is a gain in quality and guaranteed savings. Low Temperature Cooking allows you to obtain more than 50% of weight loss compared to traditional cooking. Magistar Combi works even if you are absent and, when you return, you will find everything ready. This cooking cycle is ideal for all types of meat and oven-baked fish.
MANY COOKING OPTIONS, GREAT SAVINGS
If you have a complex menu that requires different types of simultaneous cooking, Magistar Combi will help you out. The Multitimer allows you to set up 20 different times simultaneously! Each time one of the food reaches the set cooking temperature, Magistar Combi sounds an alarm to remove it from the oven.