A WASHING SYSTEM DESIGNED AROUND YOUR NEEDS
The new ZANUSSI Professional dishwashers assure perfect rinsing and washing results for crockery and cutlery and optional performances in any working condition.
In the ZANUSSI Professional dishwashers range, both traditional machines and new Active appliances are reliable, safe and simple to use and also guarantee the highest hygiene level with a low consumption of water and energy.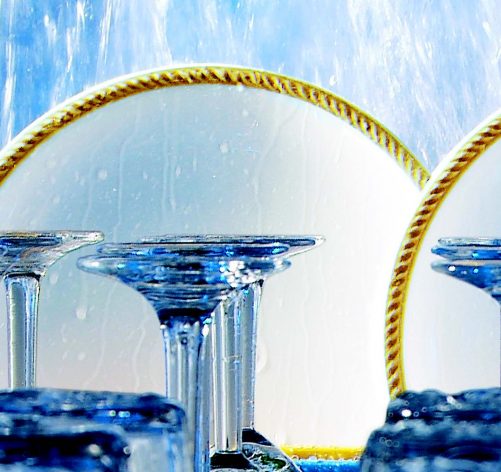 Complete range
of washing systems

INTENSE
PERFORMANCES

SAFER HYGIENE

Better Environment
ZANUSSI Professional offers a complete range, from the most essential systems to more complex ones that are easy to use and offer superior performance.
ZANUSSI Professional dishwashers offer quality and quantity for unbeatable
washing results.
A ZANUSSI Professional dishwasher focuses on hygiene to assure high safety levels.
The best working environment is guaranteed by an insulated double wall door that reduces noise and heat dispersion.
a space saving multi-purpose Washer

FRONT LOADING
AND HOOD TYPE DISHWASHERS
Constructed using only high quality components and materials Zanussi Professional dishwashers ensure a complete rinse quality of crockery and cutlery and optimal performances in any working condition.
The Guaranteed Rinse System, in all Active dishwashers, provides a perfect and safe rinsing, as the quantity and temperature of the water is always correct. Thanks to the innovative technology, Zanussi Professional guarantees a perfect combination between washing performance and respect towards the environment, assuring low running costs.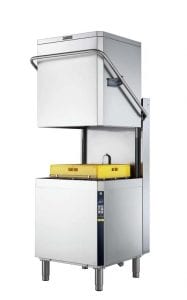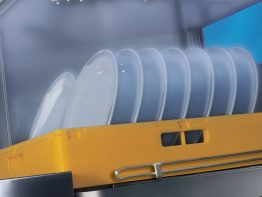 Hood Type
Guaranteed rinse: the water keeps a constant temperature of 84°C while the pressure remains regular
The Energy Saving Device preheats the incoming cold water thus saving up power and eliminating the steam emission in the washing area
Incorporated detergent dispenser to facilitate installation and control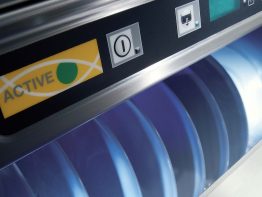 Front loading dishwashers
High Rinse System quality
All-purpose utensil washer for plates, cutlery and glasses.
Ergonomics and loading ease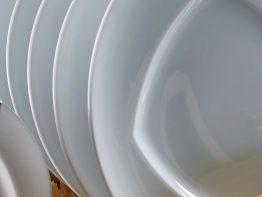 Undercounters
Soft Start system for delicate items (top)
Guaranteed Rinse System (top)
Patisserie trays variables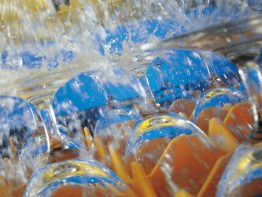 Glasswashers
Glass washers are very quiet
The continuous water softener gives better washing results
Rinse System guarantees maximum hygene

RACK TYPE DISHWASHERS
Rack Type Dishwashers are ideal for heavy usage installation such as hotels, restaurants, canteens, hospitals and nursing homes.
The range is entirely built on a stainless steel subframe.
The ZANUSSI Modular rack type dishwashing range combines:
Superior strength
Top washing performances
Easier cleaning
Substantial cost savings thanks to the reduction in water, detergent and energy consumption.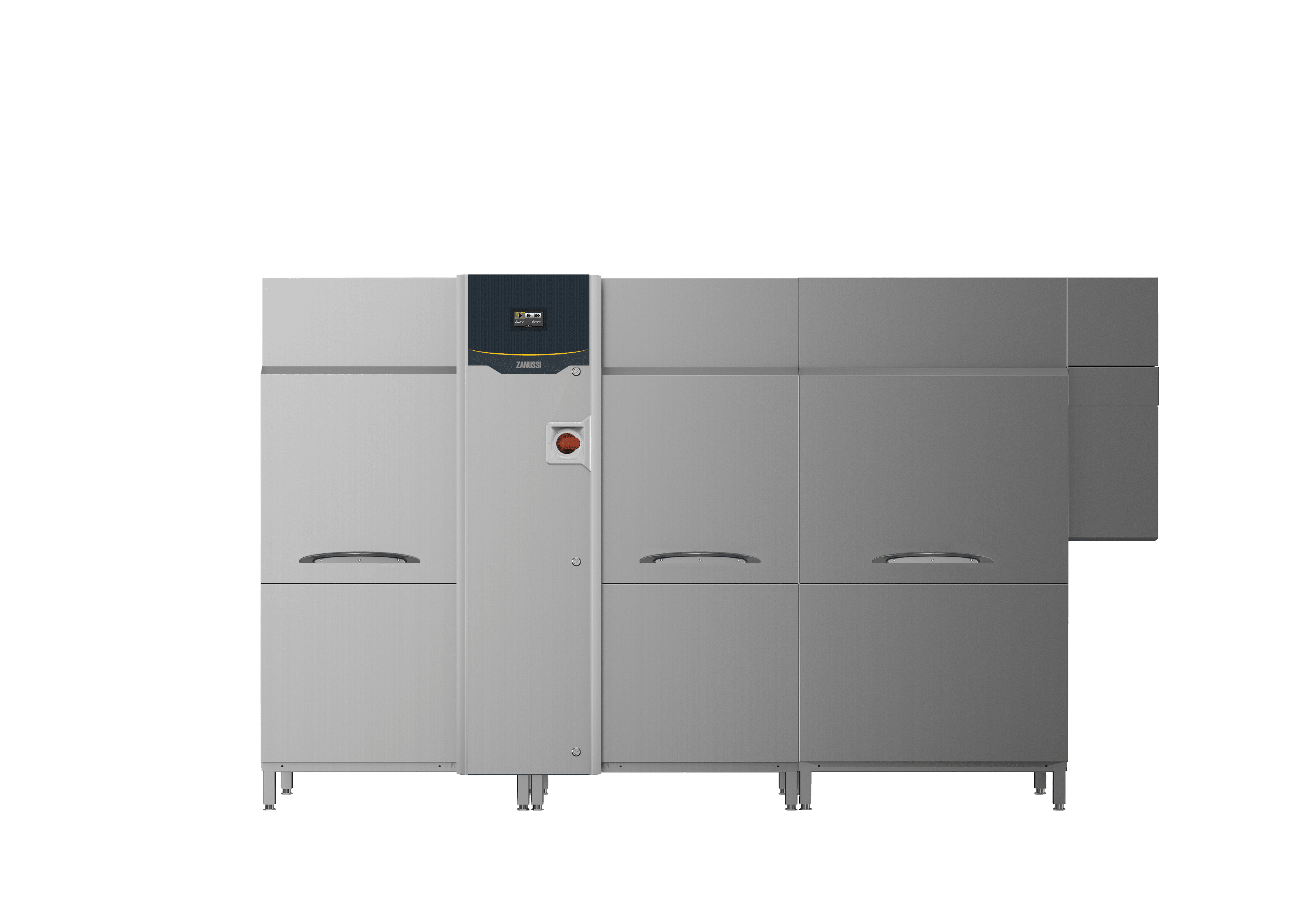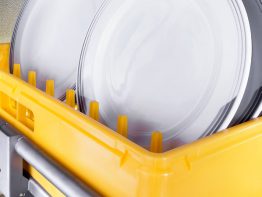 MODULAR RACK TYPE
High performance and low running costs
Heat pump technology
Greater efficiency, less energy: Energy Saving Device
New advanced filter system keeps water free from food residue and makes detergent even more effective
Perfect sanitization: the rinse temperature is 84°C, well above minimum EU safety standards
Lime scale free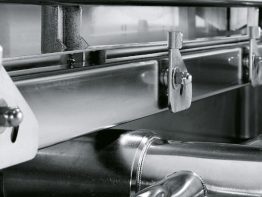 Compact Rack type
Robust stainless steel structure
Modular for on-site assembly
Adapt to match any workflow
High performance wash and dry
Less energy, more efficiency
Easier cleaning and maintenance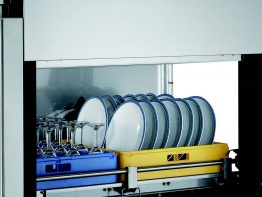 Entry level rack type
Durable and hygienic: robust components guarantee reliability and durability while hygiene is assured by having independent rinse and wash circuits
Easy to clean inside and out with large inspection doors to access the interior of the machine
Simple maintenance: easy access to the boiler and main components from both the front of the machine and from side panels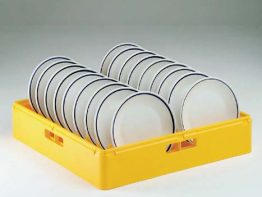 Handling systems
Wide range of products: curves; scrapping / sorting clearance tables; basin conveyors; dishwasher & machine driven turntables; automatic loaders and roller conveyors
The highest standards of hygiene are guaranteed by the smooth surfaces, the inclined tank bottoms and the possibility to remove the rollers. The system is ideal for installations up to 3,000 plates per hour.

pot&pan washers
Optimal washing results are guaranteed by Pot&Pan Washers' excellent performance and high standards of quality as well as being extremely flexible to use.
The washing circuit, with its self-draining pump, has been designed to drastically reduce water pressure losses and remove even more dirt.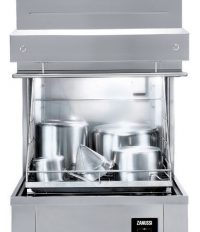 EASY IDENTIFICATION: EACH FUNCTION HAS ITS OWN COLOR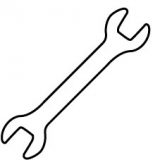 Baskets and water treatments
Keeps performance levels of your dishwasher at the highest level with original water treatment.
The accessories meet all loading requirements. Ergonomic, coloured for immediate recognition, functional.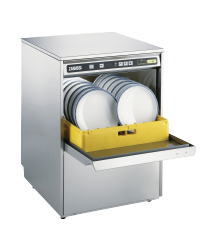 Filter (358 Products)
Warewashing
Hood Type Dishwasher, Single Skin with Rinse-aid Dispenser

505106

Hood type dishwasher, with single skin hood, built-in rinse aid dispenser, 80r/h

Warewashing
Hood Type Dishwasher with Detergent & Rinse-aid Dispenser

505108

Hood type dishwasher, with single skin hood, built-in detergent dispenser and rinse aid dispenser, 80r/h

Warewashing
Hood Type Dishwasher with ZERO LIME Device, Detergent Dispenser & Drain Pump

505110

Hood type dishwasher, with single skin manual hood, atmospheric boiler, automatic descaling cycle, built-in detergent detergent, rinse aid dispenser and drain pump, WRAS approved, 80r/h

Warewashing
Hood Type Dishwasher, Single Skin with Rinse-aid Dispenser, pre-arranged for solid detergent

505107

Hood type dishwasher, with single skin manual hood, atmospheric boiler, built-in rinse aid dispenser, 80r/h

Warewashing
Hood Type Dishwasher with Drain Pump & Detergent Dispenser

505109

Hood type dishwasher, with single skin hood, built-in detergent dispenser, rinse aid dispenser and drain pump, WRAS approved, 80r/h

Warewashing
Hood Type Dishwasher with Drain Pump, Detergent Dispenser & Continuous Water Softener

505111

Hood type dishwasher, with single skin hood, built-in continuous water softener, built-in rinse aid dispenser, detergent dispenser and drain pump, WRAS approved, 80r/h