In 1916 ZANUSSI Professional released its first wood stove, that made cooking easier and quicker. Today, more than 100 years later, our induction hobs get you cooking straight away.
Modular Cooking offers a range of high-powered appliances for your kitchen, which allows the organization of an ideal work area and guarantees reliability and excellent performance over time, in accordance with the strictest safety standards.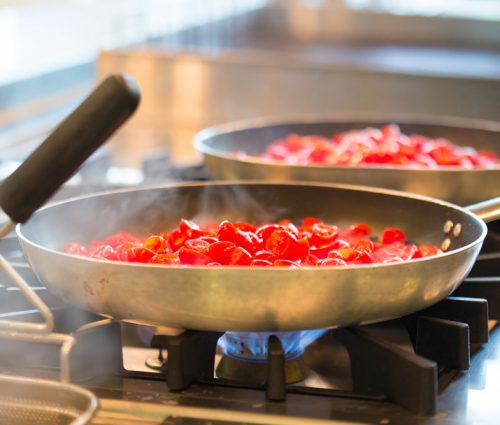 MODULAR CHOICE

fast and
flexible cooking

more power,
greater realiability,
greater speed

Before and after sales,
trust an expert
The compositions are more or less unlimited and each one will undoubtedly meet your needs. ZANUSSI Professional has managed to combine tradition and innovation to achieve unbeatable results in terms of performance, sturdiness and power savings.
Our engineers collaborate with chefs and technicians to define exactly what the features will be of an ever more reliable and easy-to-use and easy-to-clean products.
All types of cooking become faster, while heat dispersion is almost completely eliminated, thanks to the high technology cooking surfaces.
Our consultants can recommend the best machine, with the most efficient services and which best adjusts to the customer's work project specifications. The after-sales service has an extensive presence and is fast and efficient.
LARGE PRODUCTIVITY OF A STURDY,
COMPACT AND ERGONOMIC COOKER

EVOlution coming from tradition: EVO700&900
Tradition that brings innovation.
Heritage that gives birth to growth.
There is no better description to present the new ZANUSSI Evo700 and Evo900 modular cooking ranges.
Both Evo700 and Evo900, the great ZANUSSI Professional modular choice, offer a wide range of cooking solution, top performance, excellent reliability and highly robust: all designed for a kitchen with considerable work loads to be performed quickly and with complete quality control.
ZANUSSI designed its products to meet the real needs of professionals and to ensure the utmost innovation and simplicity in any application.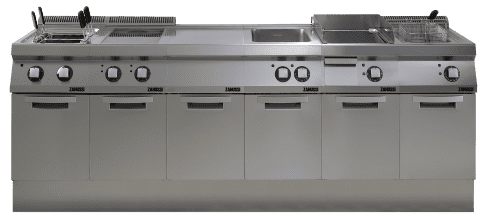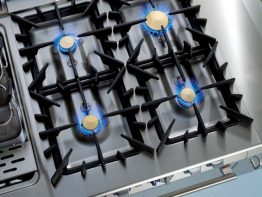 GAS RANGES
Flower flame is the power of saving: guarantee flexibility and efficiency
Flexible performances
Maximum levels of power; solidity; efficiency and hygiene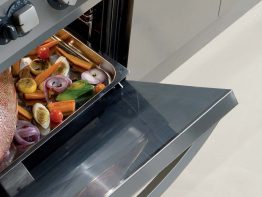 ELECTRIC COOKING
Fast, flexible cooking
Solid and stable: sturdiness and solidity are guaranteed by the single piece panels
Easy cleaning: cleaning is made easier by the moulded steel surface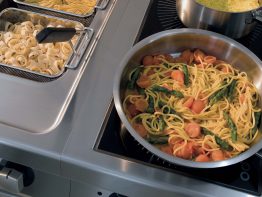 Induction HOBS
More power: induction guarantees power and delicacy all in one
Greater reliability and speed
It is easier to clean the glass ceramic hobs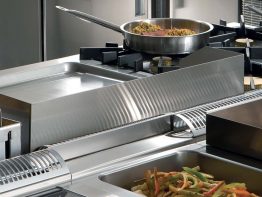 INFRA-RED HOBS
Smooth surfaces
Fast movements
Power and independent control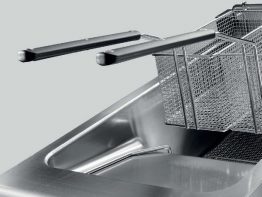 FRYERS
Power and efficiency
Automatic fryer
Long lasting oil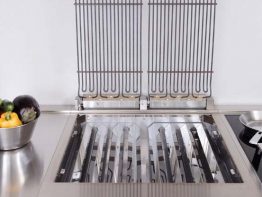 GRILLS
HP grills: speed and savings
Work surfaces are made of 2 mm thick stainless steel
Radiation heating system to guarantee uniform temperature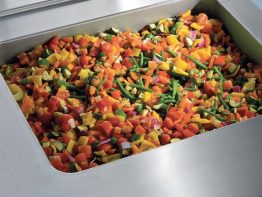 MULTI-PURPOSE COOKERS
Maximum flexibility
Can be used as fry-top, braising pan, boiling pan or bain-marie
Uniform distribution of heat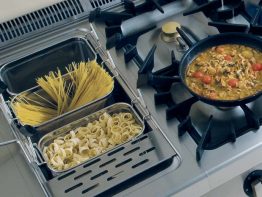 PASTA COOKERS
High productivity and guaranteed savings
Always constant boiling
Automatic and programmable lifting basket system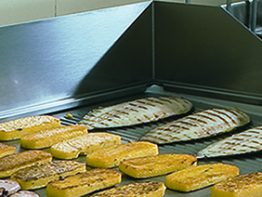 FRY TOPS
Polished or Brushed Chrome
Desired temperature, reached quickly
Uniform Heat distribution
Minimum heat dispersion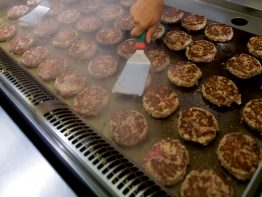 FRY TOPS HP EVO900
Uniform heating and consistent cooking results
Better energy containment
Food Safety guaranteed (European Food Contact Materials Regulation)
The complete range also includes boiling pans, braising pans, bain-marie, solid tops, neutral tops and bases.
Your mobile culinary station to cook anywhere

EASY COOKING
Your mobile culinary station to cook anywhere.
Fast, delicious food prepared in front of your customer.
Comfortable to use and odor-free.
Vertical or horizontal models with 1 or 2 zones. Hermetic cooking surfaces in resistant 4mm-thick glass-ceramic. Fast and easy to clean as surfaces are completely smooth.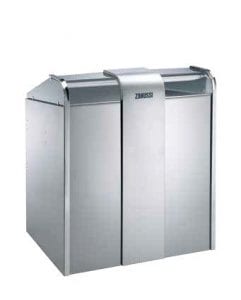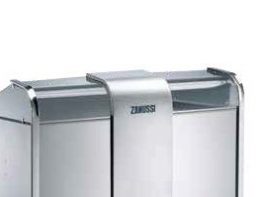 Easy station
A complete cook station in 1m²

your mobile culinary station to cook anywhere
Fast and delicious food prepared in front of your customer
Comfortable to use and odor-free
Customizable front panels
Stainless steel side supports to hold 2 GN 1/1 containers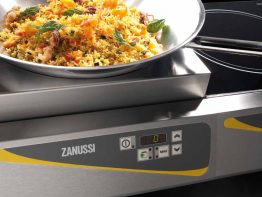 Easy Tops
The full range includes chrome fry top, induction wok, infrared top and induction top
Reduce your running costs and serve dishes in just a few minutes
Fast heat up time 
Added durability, guaranteed by completely sealed heavy duty ceramic glass cooking surface
Smooth surfaces and rounded corners make cleaning operations extremely fast and easy
Robust construction in stainless steel avoids the risk of corrosion
Powerful appliances for faster service

Snack 600 range
Snack 600: small spaces for great results
Today more than ever before, the design of a kitchen must take into account the requirements of each individual customer because for each client there is a different problem to deal with and therefore a different solution to propose.
The SNACK 600 line meets the customers' needs: modularity, combinability offering a comprehensive range, specialized functions and above all perfect hygiene.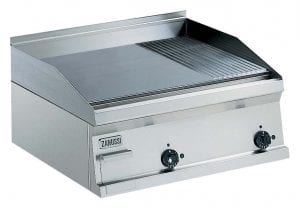 Unique Cooking Top: AS YOU LIKE IT!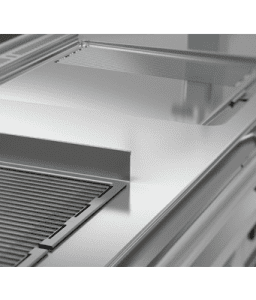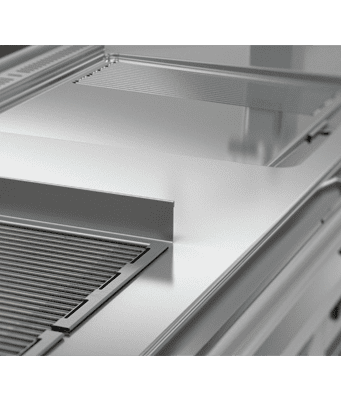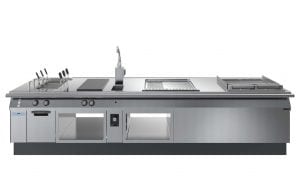 EVO900 Unique Block
Sturdiness, hygiene and customization
Zanussi Professional presents the EVO900 Unique Block.
STURDINESS The utmost reliability in withstanding pressure, force, or stress during peak hours in any kitchen environment is guaranteed by the Unique top design of the EVO900
For an even better stability a reinforced stainless steel basement is available on request.
The unique top, entirely made in Aisi 304 stainless steel, has a high corrosion resistance level to most oxidizing acids and salt sprays.
CLEANABILITY & HYGIENE Cleaning operations are even simpler thanks to the pressed worktop with smooth rounded corners, together with the Unique top, assuring the maximum hygiene!
There is also the possibility to choose also the H2 pass-through hygienic bases.
CUSTOMIZATION
Make your own unique cooking block!
Choose among the wide selection of electric cooking functions available and among the various options:
Different colors for side panels and kicking strips
One-piece handrails
One-piece portioning shelves
Personalized operating side
Dedicated accessories to make your life easier: plugs, salamander supports, water columns and utensil sinks
Powerful appliances for faster service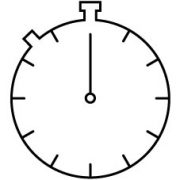 MISCELLANEOUS
COOKING EQUIPMENT
Lean workflows are strategic for canteens preparing thousands of meals per day.
ZANUSSI Professional understands your challenges and helps you to optimize and improve your productivity offering you a wide range of cooking solutions:
Steam and electric boiling pans
Stockpot stoves
Fryers
Salamanders
Jet grills
Automatic pasta cookers
Automatic tilting bratt pans