Thanks to its new simplified into user-friendly icons and images the high-definition screen of EasySteamPlus Ovens helps you to manage a wide variety of functions, cooking models, temperatures and time settings.
Maximum flexibility is assured by three different cooking modes: automatic, programmed and manual.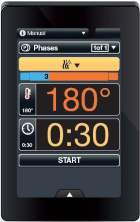 MANUAL MODE

Ideal for all those who want to feel free to be creative and invent new recipes.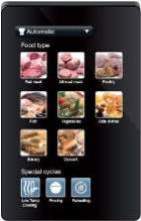 AUTOMATIC MODE

The automatic mode setting automatically selects the correct cooking climate, temperature and time, programming according to the load, kind of food and size.
It includes three special automatic cycles.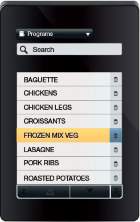 PROGRAMMED MODE

The EasySteamPlus can store up to 1,000 recipes that can be grouped into different categories and be recreated at any time.