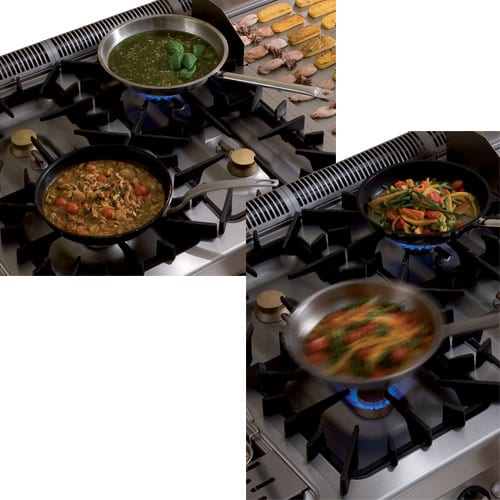 Flower Flame ensures greater savings
All EVO burners are fitted with Flower Flame, a system invented by Zanussi that allows the flame to be automatically regulated.
The flame is regulated according to the size of the pot base to prevent useless and harmful heat dispersion while cooking.
Plus, Flower Flame guarantee flexibility and efficiency; the flame can expand both horizontally and vertically and adapts perfectly to the base measurement of every pot.