"DEGUSTA" has become an all-round landmark: from breakfast to lunch, from aperitif to dinner, this place devotes its entire existence to high quality food, drawing inspiration from the traditional cuisine but keeping an eye on cost-efficiency. This innovative format was studied in great detail, starting with its "open" kitchen, equipped with Zanussi Professional appliances, all the way up to the interior design in line with the latest colors and trends.
The official Zanussi Professional agency for the province of Avellino, "Picariello Spa", worked very hard from the beginning: the project began in July 2010 and it was completed on October 14th, with the official opening. In less than three months, the Picariello agency was able to revolutionize the location, taking over the project and delivering an "all-inclusive" solution.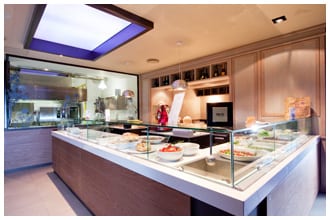 THE CENTERPIECE OF THE FACILITY, NEEDLESS TO SAY, IS ZANUSSI PROFESSIONAL KITCHEN.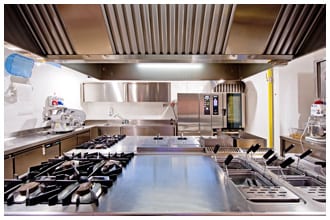 The kitchen, equipped with a N900 line central cooking block along with a new EASYSTEAM Plus oven, the latest in the Zanussi Professional combi family and known for its easy-to-use touch panel, is clearly visible within eyesight from the guests sitting at their tables.
"DEGUSTA"  is a real crowd-pleaser:  thanks to its take-away deli service and its office delivery, it's the perfect place to be for anyone who doesn't feel like cooking, or simply doesn't have the time to leave the office during lunch hour, or for those who have very little time and just want to make the most out of it by eating well and comfortably, or even for those who want to start their evening with a happy hour and then switch to a traditional dinner with an "a la carte" menu.