COME TO GUSTÒVAGO IN PARMA IN OCTOBER AND GET INVOLVED IN THE WORLD OF FOOD WITH ZANUSSI PROFESSIONAL!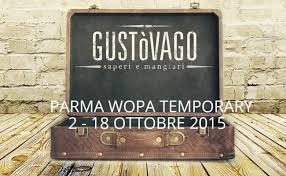 For this first edition, the beautiful city of Parma has been chosen in honor of its resources and its immense culinary heritage.
Zanussi Professional has always been linked to the most important national food and wine events and certainly could not miss Gustòvago, for which it will be the technical sponsor. Zanussi Professional will put at the disposal of Chefs some of its most innovative products, such as the EasySteamPlus, an innovative combi oven that became famous in the market for its "touch" control panel.
There will also be a series of induction tops, essential equipment for show-cooking in front of an audience: induction technology allows to prepare elaborate dishes, in very few minutes, while maintaining an ideal environment thanks to the absence of heat loss during cooking.
Finally the chefs, to prepare their pastries and doughs, will rely on planetary mixers Dito Sama branded, a specialist in Food preparation for over 50 years. At Gustòvago Zanussi Professional will contribute, with its innovative equipment, to best interpret the Culinary Culture of the Emilia region.